LED display screens are a must for any business or personal use. As a result, this invention is in great demand around the world. Hardly anyone isn't aware of the services it provides. And there is also a wide range of display screens to choose from. For example, now 3D LED screen has emerged.
But the real problem lies in choosing the right LED display manufacturer. We have discussed many topics on this aspect. For instance, you can find LED screen suppliers in the USA here.
This article will explore the list of the top 10 LED screen companies in the UK.
It is a renowned LED display company. First started in 2011, its main headquarter is in Birmingham, England. It excels in producing the best LED digital billboards. It claims to have installed 3000+ digital billboards across the UK.
The giant roadside LED billboard in Europe belongs to this company. You can see this billboard near the M6/M5 intersection. Many LED display screens installed in the stadiums are Elonex's products. It has a rich history of producing the finest LED displays in the UK.
Its LED screens are best for building your brand. Through its LED displays, you can excellently advertise your message.
Based in Kent, United Kingdom, Video Illusions Ltd has a name in its field. It is an event hire company. It brings life to your events through its top-notch LED displays. Its primary focus is to produce the best-LED display for events and stage design.
I will give you an idea of the fame of this company. It has won the following award:
Won the award "Best Production of the Year 2014″ Arcadia Stage Glastonbury
Nominated for 'The Des Fallon Video Visionary Award' in 2016
Nominated for 'Favorite Video Rental Company' TPI Award 2016
No doubt, it is a professional comprising a talented team.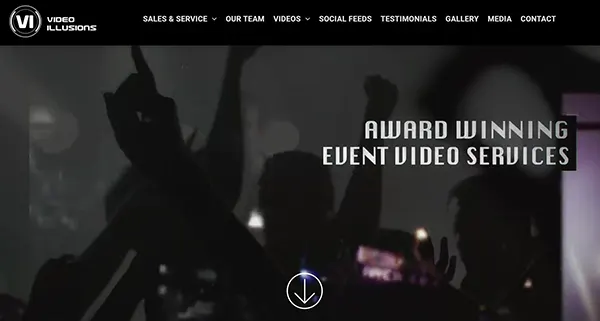 In my view, digiLED Ltd is the most trusted and reliable LED screen supplier in the UK. Founded in 2003, it is leading in this industry globally. It has offices in the UK, Europe, the US, Japan, China, and South Africa. Its specialties include:
LED displays
Curved LED displays
Fixed LED displays
It is an LED screen expert in the UK. Whatever LED product you are looking for, there is a high chance you will find it here. It has the best customer care service in the UK.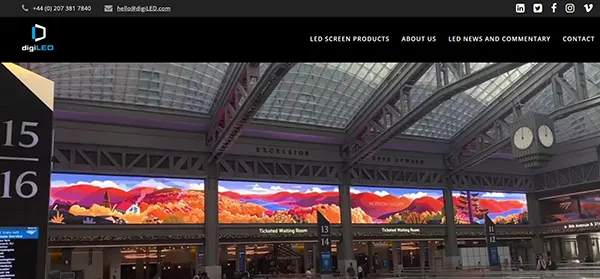 It is an established supplier of LED displays in the UK. With over 40 years of experience in this industry, none can doubt the quality of its products.
LEDsynergy Displays provide superb customer care services and a product guarantee. It also provides installation services to the customers. With the motto of passion for excellence, this brand strives to achieve more and more quality. It offers the following products:
LED Signs
LED full-color displays
LED displays
Bespoke electronic signage solutions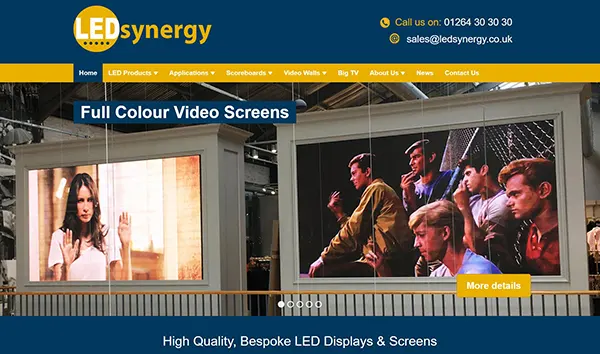 Bauer digital is the leading company of LED displays in the UK. It has worked with various famous brands. It specializes in developing both indoor and outdoor LED displays.
It offers a 3-year warranty on all its LED products. This is a massive plus for any beginner in this technology. It produces top-notch LED displays for:
Retail
Transportation
Media
Entertainment
Corporate business units
It can't be wrong to say that it has excelled in its field.
It is an LED screen company located in the United Kingdom and Dubai. It has 15 years of experience in its field. The best thing about this company is that it offers its products at affordable prices.
Dynamo LED has a wide range of LED products, including:
Indoor LED screen
Outdoor LED screen
Large LED screen
It has a reputation for excellent picture quality and innovative designs. I will highly recommend you to visit its store. You won't feel regretful about its products.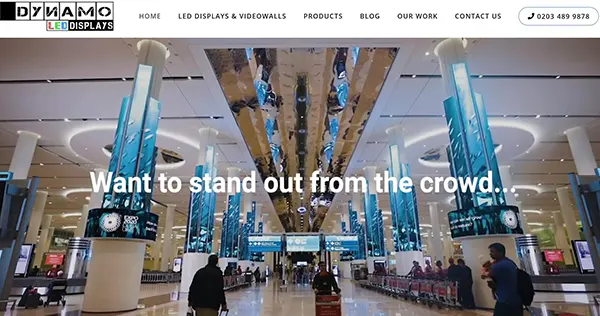 Unicam was the previous name of this company. It offers high-performance and efficient LED display solutions. With over 37 years of professional work, reliability is their most important quality. It comprises a multi-talented team that provides unique and innovative LED solutions.
Its specialties include:
LED displays
LED video walls
Interactive displays
DOOH
LED gaming walls
Commercial screens
Quickscore has an extensive experience in the LED display industry. It is an expert in this field. As the name indicates, its journey started as a scoreboard company. But now, it offers a wide range of LED screens, advertising screens, and scoreboards. And it also takes pride in its customer care services.
It has an extensive history of developing multi-functional scoreboards, and SMART LED screens. Its specialties include:
Indoor scoreboards
Outdoor scoreboards
Theater screens
Presentation screens
Advertising screens
General information screens
One name that fulfills all the scoreboard and LED display needs is Quickscore. It is a highly regarded LED screen company in the UK.
Scanlite visual communications have 30 years of experience in the LED industry. It has headquarters in Blackpool, UK. Scanlite has expertise in installing LED screens throughout Europe. It has a vast customer base.
Scanlite aims to provide the very best in LED display technology. Its products bring stunning clarity to the display industry.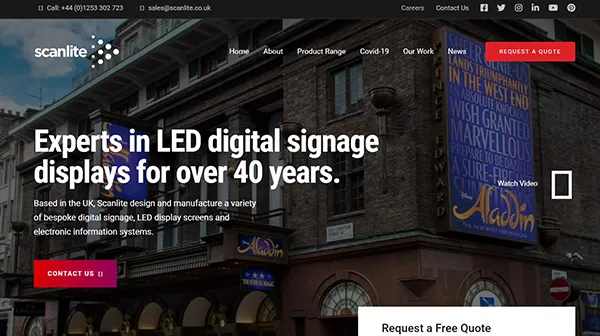 Bottom Line:
So here is the list of the top 10 LED screen companies in the UK. From this list, you can get an idea of a reliable, trusted company. Thus, buying an LED screen won't be that much difficult now. There is no hard and fast rule. Just go for the company that you can trust the most.