In today's world, everything is going digital. The LED displays have changed the course of many industries. Besides, it has introduced new ways of entertainment and advertising.
You can enjoy the superb image quality content on it. And at the same time, you can promote your business in various ways. For example, it helps brands to become trending and look appealing. But everything comes with a problem in this world.
Let me first discuss the issue here. Nothing works
perfectly
without a perfect solution. The same is the case with buying an LED screen for yourself. Every business or entertainment event demands a particular type of LED screen. To get such a solution, you must go to a specific professional. With so many companies, it is hard to choose one. If you have purchased one before, you would
surely
know how difficult it is. And apart from this, Malaysia's LED display market is enormous. It makes it harder to choose a reliable company.
But here is when I will come for your help. I have compiled a list of Malaysia's top 10 LED screen companies. You can
surely
choose the right LED professional in Malaysia from this list. So then, what are we waiting for? Let us get started without wasting any time:
The first LED display company on our list is the Max LED Display Malaysia. Founded in 2007, it is a joint venture of Speedy Best Malaysia and Max Display Technologies Ltd. It has been serving the LED screen industry for more than 14 years. With such vast experience, it has become an idol in this field. 
Max LED display Malaysia has a workshop in a 10,000 square meters area. And it has advanced machinery and technology to produce the best-LED screens. The best thing I like about this company is that it doesn't compromise product quality. 
Max LED display Malaysia offers its customers the following products:
LED advertising billboards
It is becoming a promising LED screen company in the Southeast Asian market.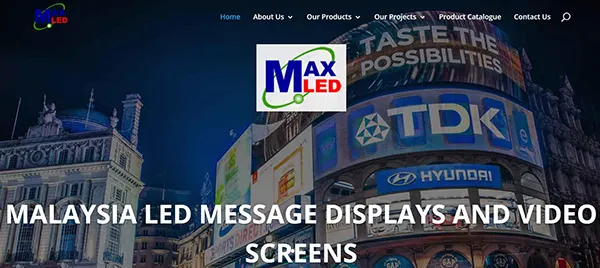 The big screen is one of Malaysia's reliable LED screen companies. It is a company developed by Big Screen Media. It has headquarters in Kota Damansara, Petaling Jaya. It does not only provide high-quality LED displays. It also helps its customers find the right LED solution for their business. This company believes in offering the ideal solution and customer care services.
The big screen is the provider of the following products:
Digital signage solutions
The big screen has the aim of providing these products at minimal rates. Thus if you are low on budget, I
highly
recommend this company.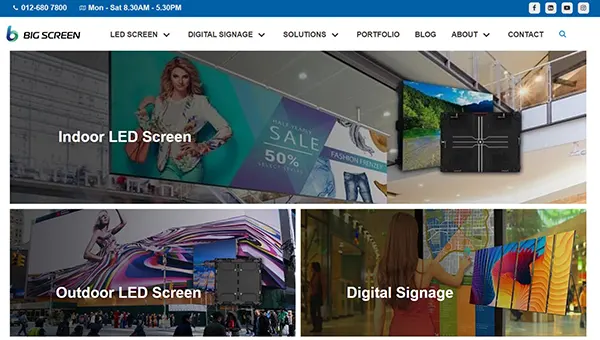 The following LED screen company on our list is LEDtronics. It started working in 1998 as a partner of Daktonics Inc America. It aimed to serve the LED display market in Southeast Asia. And no doubt, it is going in the right direction to achieve this aim. It has installed thousands of LED displays across the Southeast Asian region. LEDtronics has more than 20 years of experience. And it is one of the leading Malaysian companies. It provides indoor and outdoor LED screens. Besides, custom LED installations, digital signage, and video walls are also available. It also offers round-the-clock technical support to its customers.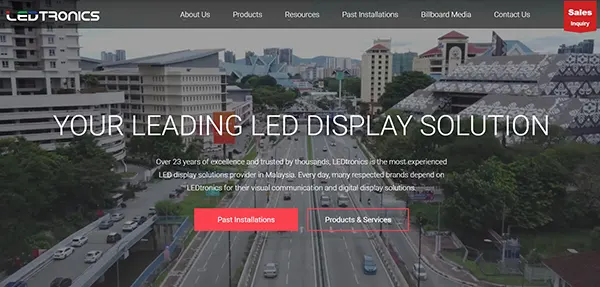 Established in 2007, it is one of Malaysia's leading LED display solution providers. Symphony Illuminates specializes in LED screens. It is growing and fast becoming a promising company in Malaysia. It has more than 14 years of experience in producing the best-LED displays. It aims to become a one-stop LED solution company. It offers a wide range of LED products, including:
Its ongoing project is to install a perimeter digital display at stadium JDT. You can realize the worth of this company from this project. Its mission is to provide high-definition visual enjoyment and solutions.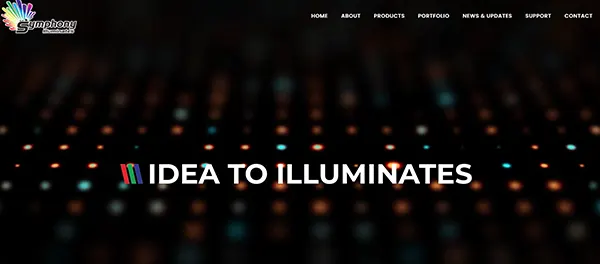 The following LED display company on our list is Israk Solutions. Established in 2011, it has MSC status. The company believes in professionalism, friendliness, and customer service. It has made quite a name for itself in the market. Israk Solutions provides the following products:
Israk Solutions aims to help brands in promoting their business. It has become one of Malaysia's key LED display companies.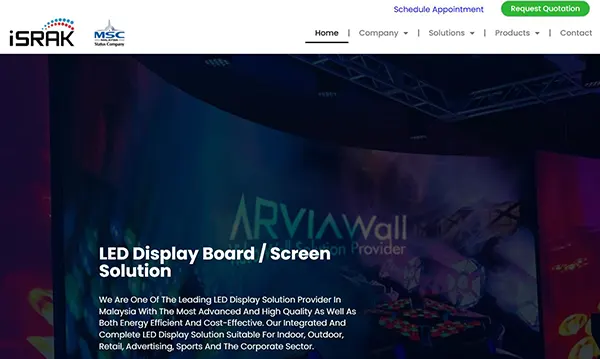 It is one of the most promising LED display companies in Malaysia. It has headquarters in Puchong, Selangor. In 2012, it started the production of LED displays. In 2018, it further cooperated with LCF Technology Ltd. In this way, it increased its worth. With a passion for innovation, it is fast-moving forward.
It has a professional team of engineers and technicians. And with them, it aims to supply top-quality LED displays. It has the following products available:
LED advertisement displays

LED irregular-shaped displays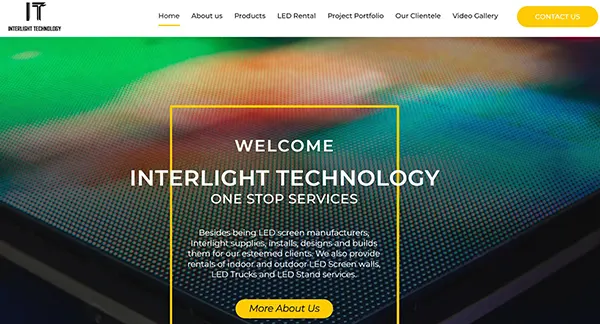 It is a branch of Zoom Visual Singapore. It is another leading LED screen supplier in Malaysia. It has etched its name in the LED display market. You can trust the LED products of Zoom Visual. It has a professional team of technicians and engineers. Zoom Visual Malaysia provides the following products:
Flexible and curved LED displays

LED poster screen displays

LED curtain display stand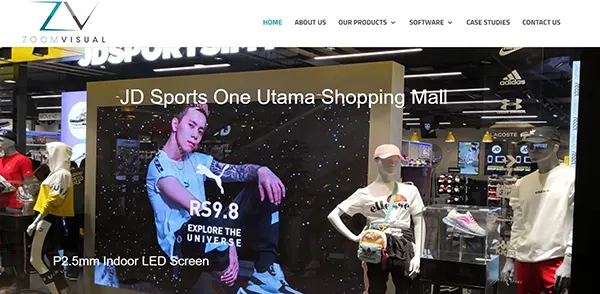 Pixen LED screen is another reliable LED display supplier in Malaysia. Established in 2004, it has headquarters in Setapak, Kuala Lumpur. It has significant-quality certifications such as CE, CCC, UL, and ROHS. Pixen's LED products are also available outside Malaysia. In 48 countries, the Pixen LED screen is a registered trademark. It doesn't only provide the primary type of LED display. It takes pride in bringing innovative designed LED displays. These include:
Grille-type LED screen (GLED series)

Indoor-type LED screen (ILED series)

Transparent type LED screen (TLED series)

Outdoor type LED screen (OLED series)

Rental type LED screen (RLED series)

Scratch-proof type LED screen (HLED series)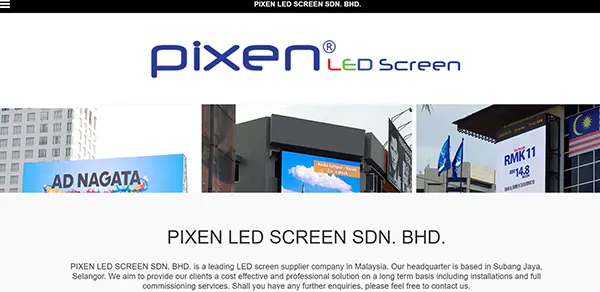 Beyond LEDPOS is a fast-growing LED screen company in Malaysia. Beyond LEDPOS is an emerging brand with more than ten years of experience. It supplies top-notch quality LED products. It is on a mission to become the No.1 LED expert providing the SME LED solution. The best thing about this brand is the professional service that it provides. It specializes in: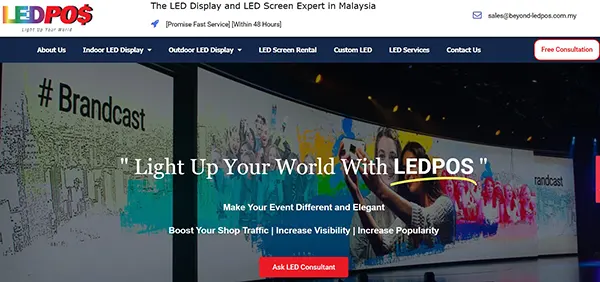 The last LED display company on our list is none other than LEDSign. Managed by
highly
skilled professionals, it is an expert in LED displays. It has been serving the LED display market for more than ten years.
You can trust the LED products of LEDSign for your events or business. It is a one-stop-shop for indoor and outdoor LED displays. You won't regret buying an LED product from here.